AI-EMS
Flexible Hybrid Platform with Analog/AHD/IP
IPIMS support AHD and other devices. Can display up to 64 screens per monitor and can connect up to 8 monitors.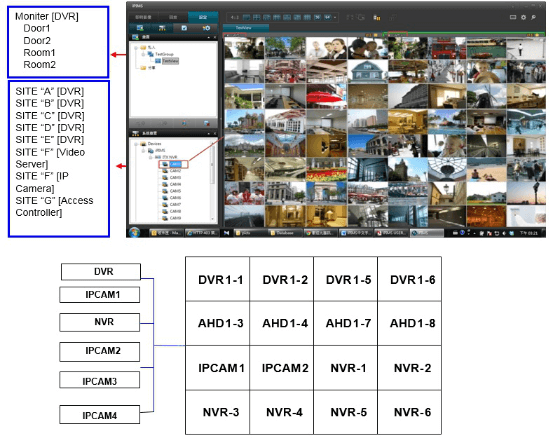 SUPPORT TO MULTIPLE DISPLAY OUTPUT FOR TV WALL
IPIMS support up to 8 monitors, can display real-time image, searching screen, maps and device's status simultaneously. Auto adjust resolution from 480P to 1080P.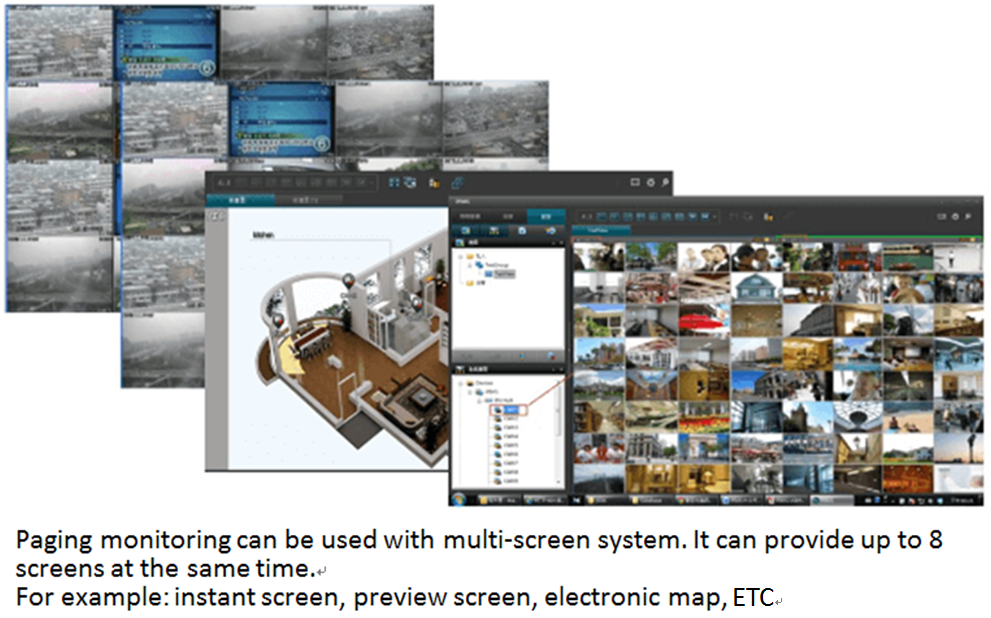 SUPPORT TO REDUNDANT SCHEDULE BACKUP
IPIMS can backup data to disk periodically.
SUPPORT TO ALARM SYSTEM IN EMAP
IPIMS support AHD host's alarm,
SUPPORT TO FLEXIBLEDATA BACKUP
IPIMS spport image backup,can backup data on the recording host
IPIMS ​​​​​​​User Privilege Management System
IPIMS Support User Privilege Management System